1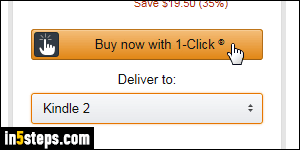 Amazon adds devices to your account in the order in which you add them or register them. That means that unless you changed it, your default delivery Kindle / Fire tablet, e-reader, or Kindle app is the oldest one you added. That means that you have to remember to pick the right device before you buy or sample a book. Right? Wrong, fortunately! Amazon lets you easily change the default delivery device for your Kindle eBook purchases and free samples.
2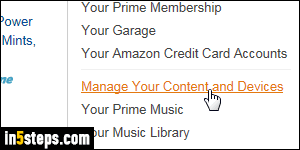 To do that, go to your Amazon.com and login if needed. Once signed in, mouse over the Your Account dropdown button near the top right corner of the page, and click on the "Manage your content and devices" link in the menu.
3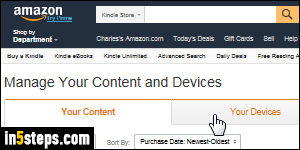 On the next screen, click on the Your Devices tab in the middle. This will load the list of all devices and Kindle apps currently associated with your account. Click on the one you want to set as the default for delivery and purchases.
4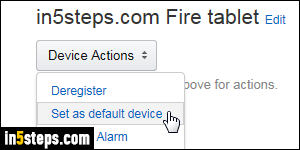 What comes next depends on the device: if you picked a Kindle for PC app or an old Kindle e-reader, click on the "Set as default device" link at the bottom. If it's a more recent device, like a Kindle Fire, a Fire tablet, or a Fire phone, click on the Device Actions menu and choose "Set as default device". Make sure that you picked the correct device or app, and click Save in the popup. The words "default device" now appear under the device (which you can rename!)
5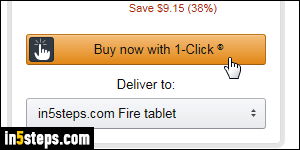 If you had a Kindle eBook page in another browser tab while making that change, reload it (hit F5 on Windows / Linux, or Cmd+R on Mac OS X). The device you just picked as your new default is now automatically selected, both under the Buy now button and the Send a free sample! You can do the same thing for physical goods by changing your default shipping address.