1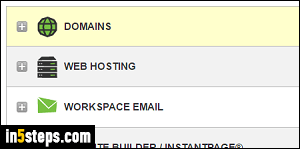 When you purchase a domain with GoDaddy, you'll be able to add a PayPal account to process the payment, or a personal credit card. That choice becomes your default payment method, and you'll be charged yearly for your domain (or other product / service you bought from the company). This tutorial explains how to change the default payment used in your GoDaddy account.
2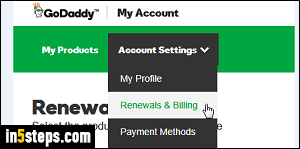 First, log in at GoDaddy.com: once signed in, click on the Account Settings button at the top, and select "Renewals & Billing" in the dropdown.
3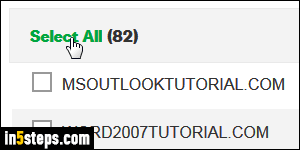 The next screen shows all products you currently have: in my case, it's just domains, and I want to change the default credit card for all of them. Check each individual checkbox, or click Select All at the top to update your default payment method for everything (you can always uncheck items afterwards).
4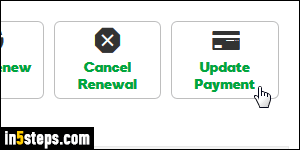 Click on the Update Payment button, near the top right corner of the list.
5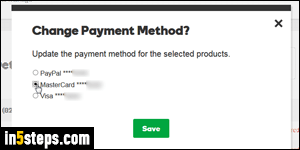 When the Change Payment Method popup opens, select the credit card you want to use. Click Save: within a few seconds, you'll receive a "You have updated the payment method of the selected subscriptions" confirmation message. To confirm that your default payment method was saved, reload the page by hitting the F5 key on Windows / Linux, or Cmd+R on Mac OS X.
*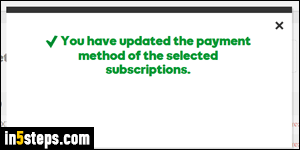 Bonus Tips:
- You can delete a credit card or PayPal account associated with your GoDaddy account, as long as another payment method is added for renewals.
- If you are no longer interested in a domain (or other product that automatically bills you), here's how you prevent a domain from auto-renewing.