1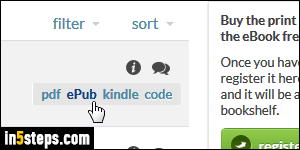 Any eBook you purchase from the iTunes Store will be either in the ePub format, or created specifically for iBooks with Apple's free iBooks Author tool. If you purchase your books from elsewhere (aside from Amazon / Kindle, which sells eBooks in Mobipocket format), you're likely to get these option formats when it comes to downloading your eBook: typically, a PDF file, the easiest way to read eBooks on a PC or Mac, or an actual eBook in ePub or "mobi" format.
2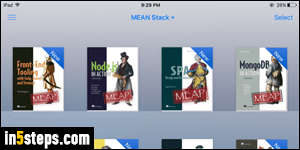 So how to you add ePub eBooks to your iBooks collections on iPhone, iPad, or iPod touch? It's actually pretty easy, because iOS (the operating system that runs on these Apple devices), will automatically recognize the format.
3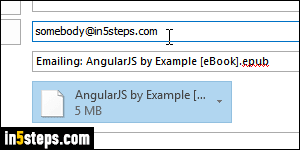 This means that you just need to present the file to your iOS device: either navigate to the web page that hosts a download link for your ePub book, or email yourself the ePub file. Unless the book is heavily illustrated, ePub books will typically be well under 10 megabytes (roughly, the equivalent of three high-resolution digital photographs in JPEG format). And once you imported (copied) the eBook into iBooks, you can safely delete the file you emailed yourself.
4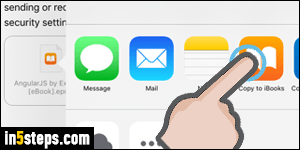 For the purpose of this tutorial, I've emailed myself the book: it appears as an attachment in iOS Mail. Large attachments won't download by default, so tap on the file once to download it. Once the file is ready, tap on it once more: when the menu opens, your iPhone / iPad will show all the apps able to handle ePub files. Tap on Copy to iBooks, and let it perform the import operation.
5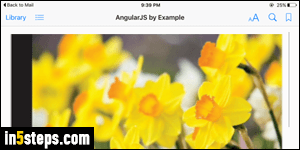 iBooks will automatically load your ePub book once the import is complete. Like all other non-PDF books, it will be listed in your library under All and Books. To add that book to a custom collection, tap Select (top right), tap on the book, and tap Move (top left corner). Event if it says "Move", iBooks actually just adds a shortcut to that book in the destination collection. The eBook you just "moved" is still visible under All Books. And that's how you import ePubs into iBooks!