1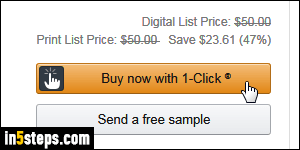 Unlike physical items you order on Amazon, eBooks you purchase for your Kindle e-reader or Fire tablet are processed with your "Buy now with 1-Click" settings, even if you've disabled one-click for physical orders. Orders affected include digital purchases you make on the Amazon.com website, as well as eBooks and apps you purchase from your Kindle Fire tablet! This tutorial shows you how to change your default payment method for Kindle eBooks.
2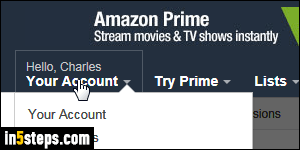 Once on Amazon, click on the Your Account button, near the top right corner of every page. On the next page, scroll down to Digital Content.
3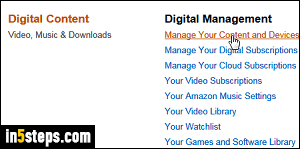 Click "Manage your content and devices", under Digital Management.
4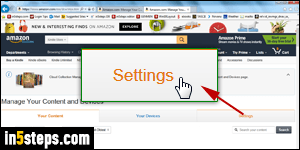 In the next page, select the Settings tab on the right. This section controls your Amazon country, family sharing options, device sync and automatic book updates. (You can also manage device email addresses from that screen!)
5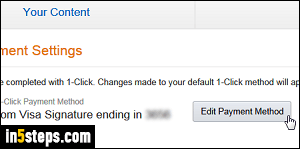 Click on "Edit Payment Method" next to Digital Payment Settings. This loads a list of credit cards currently associated with your Amazon account. Click to select the card you want to use. Notice the "Your Balances" header further down: that checkbox can't be unchecked, because Amazon always uses credits or gift cards first for digital orders. Physical orders let you to exclude points, but not balances. Click Continue to save your change - and you're done!