1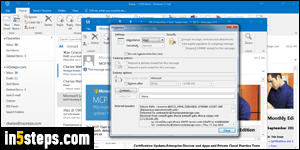 Each email message you send or receive contains meta data and routing information. These are called "email headers". They're mostly used by mail servers, but other headers control features you're probably familiar with: change the reply-to email address (send from one account, make the reply go to another), request read receipt confirmations, change the priority level, etc. Microsoft Outlook lets you view email headers of any message in your inbox.
2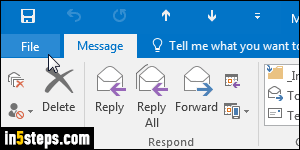 Screenshots show Outlook 2016, but the steps are the same for Outlook 2013 and Outlook 2010! Once you found an email whose headers you want to see, double-click on it to open it in its own window, and click on the File button.
3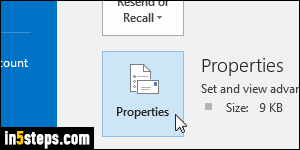 Click on the Properties button on the right. A dialog opens that shows, and lets you change, special settings for that particular message - for example, you can change its importance, mark it so that it's not automatically archived, etc. That's the exact same process used to mark as important a message you received.
4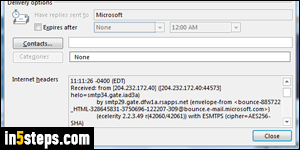 The Internet headers text box at the bottom contains your email headers: its size isn't very practical. Right-click on the headers text, select all, and then you can copy-paste them into a text editor like Notepad to see everything in a single, more manageable screen (Ctrl+A, Ctrl+C, and Ctrl+V to paste them).
5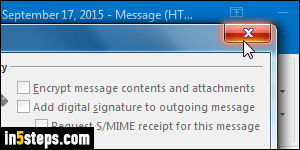 These headers give you all kinds of information about the message, including originating IP address (from which the email was sent - it's either the sender's actual IP, or -more likely- the address of his/her mail provider's server). Once done, you can close both the Properties dialog and the message itself. They're mostly useful for troubleshooting purposes. There's one thing you won't find in email headers though - that's any of the blind-carbon-copied recipients!