1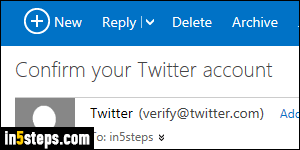 When you create a Twitter account, you have to supply a cell phone number and email address. This address will be used to send you notifications (someone retweeted or favorite one of your tweets, for example), and suggestions about interesting topics and people to follow. (A later tutorial will show you how to customize the email notifications Twitter sends you.) I'll show you how to change the email address associated with your Twitter account.
2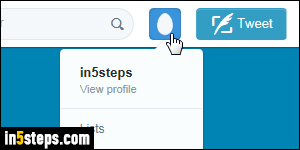 Login to Twitter and click on your profile picture in the top right corner (an egg over a colored background, by default :) Select "Settings" from the menu.
3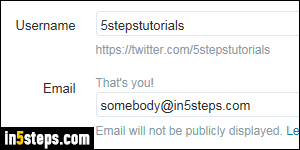 On the next screen, make sure that the Account settings are selected on the left (they are by default). Your current contact email address is listed on the right. (Twitter knows that you own it, because it was verified at sign up.)
4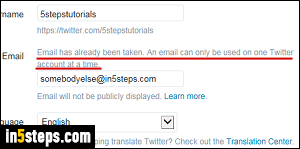 Type a new email address in the Email text field: as you type, Twitter will check its database in the background. If the address you typed is already associated with another Twitter account, it will show an "Email has already been taken. An email can only be used on one Twitter account at a time" message. Either make that other account use another email address, or pick a different email for this particular Twitter account, until you get the "Available!" notification.
5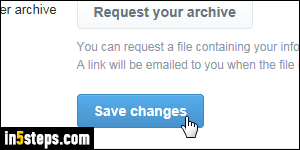 You'll get a "You cannot have a blank email address" error if the email is missing or invalid, because you can't have (not allowed) a Twitter account without an email address. Scroll to the bottom and click on the Save changes button. Once you get the "A message has been sent to you to confirm your new email address" confirmation message, go click on the link your received in that account's inbox to verify that you do own this email address. You are done!