1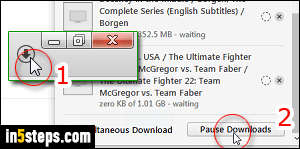 Depending on when you installed iTunes, and how you customized its settings, you may find that it automatically downloads new content from the iTunes Store. That's very annoying if you don't want it to happen, and especially so if you are running low on space on this particular computer. The first time you log into iTunes, it will automatically do it, regardless of your settings. But I'll show you to prevent iTunes from downloading new content, or even check for it!
2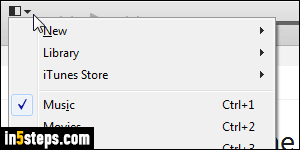 Once in iTunes, open the program's options: on Mac OS X, click on the iTunes menu (top left), and choose Preferences - or hit the Cmd+, hotkey. On Windows, click on the Edit menu and pick Preferences at the bottom (or hit the Ctrl+, keyboard shortcut). If you aren't showing iTunes' classic menus, click on the menu icon in the top left corner, and select Preferences. If the Store options are disabled (grayed out), login to iTunes with your Apple ID.
3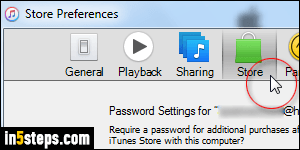 Select Store Preferences at the top. Under Automatic Downloads, make sure that each checkbox is unchecked, unless you want iTunes to automatically download that particular media (music, movies, TV shows, apps, or books). Audiobooks are different, because they're downloaded through Audible (an Amazon company). That's why you can never re-download purchased audiobooks for free from iTunes! Contact customer support for help on that :)
4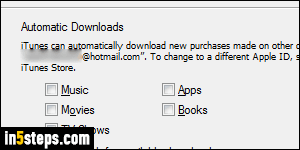 Also uncheck "Always check for available downloads" / confirm that it is unchecked. With this and the previous checkboxes are all unchecked, iTunes will never check for new content, let alone decide to automatically download it. But you can still check manually for your latest episodes: from iTunes' main window, click on the Store menu and choose "Check for available downloads" - you can then decide which downloads to accept or pause!
5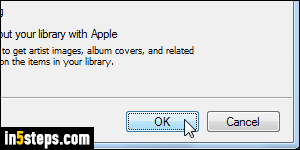 Click OK to save the change. Unlike most other applications on Mac OS X, the iTunes Preferences window will not automatically save the new settings just when you close it - you need to click OK to do that (it's easy to forget!) This problem only occurs with iTunes on authorized computers: if you don't need to purchase or access content from that iTunes, you can deauthorize it!