1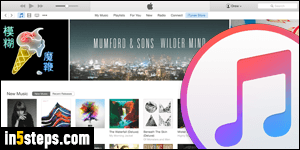 Mac OS X comes with iTunes built right in: it's the default media player (music / video), just like Windows Media Player for Windows 7, Windows 8 / 8.1, Windows 10, and older versions. On a PC, you'll have to manually download and install iTunes. Sometimes, computer manufacturers pre-install it for you: type "iTunes" in the start menu' search field to quickly check if it's installed! The iTunes system requirements are so basic that you can disregard them.
2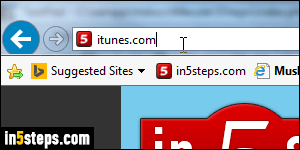 The easiest approach is to type "itunes.com" in your web browser's address bar, and hit Enter. You'll land straight on the correct page in Apple's website! From that page, click on the blue Download button near the top right corner. A new page will open: within a few seconds, a form will appear on the left.
3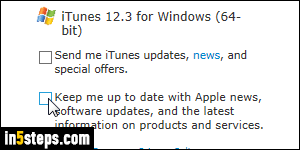 The latest version of iTunes will be shown, and match your operating system (32-bit or 64-bit Windows). No need to enter an email address to download iTunes, but Apple will force you to give one unless you uncheck the "Send me iTunes updates..." and "Keep me up to date with Apple news..." checkboxes. Confirm that the correct country is selected, and click Download Now.
4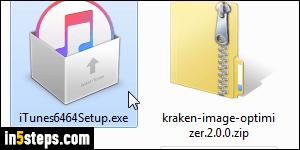 Double-click on the iTunes installer once it has downloaded (~160 megabytes). Click Next for options: I always uncheck "Use iTunes as the default player for audio files". Otherwise, iTunes opens to play a measly MP3, which is annoying. iTunes can still play these files without being Windows' default player. Keep "Automatically update iTunes and other Apple software" checked: it adds a background service to check when new versions of iTunes are available.
5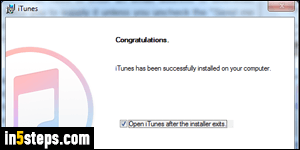 If Microsoft Outlook is running, close it: the installer uses some files to let you sync your Outlook contacts with your iOS devices (iPhone/iPad...) Click Install. With the default UAC settings, you'll need to enter the administrator's password at two different stages. (Unlike some software, iTunes cannot run from your profile folders - it needs full access.) Once you get the final Congratulations screen, click Finish: you can now safely delete the iTunes installer file.
*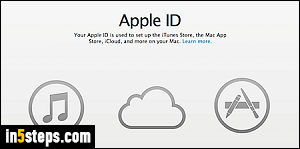 Bonus Tips:
- Until it's linked to your Apple ID, iTunes isn't of much value: once you sign into iTunes with your Apple ID, all purchased content becomes available.
- You can install iTunes on as many Macs or PCs as you like, but you have to manually authorize iTunes for each one (up to 5) before it can play content you bought from the iTunes Store (music, audiobooks, TV shows, movies...) And you can deauthorize computers you no longer use with iTunes.