1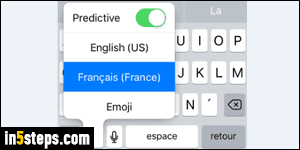 First, a clarification: when you dictate text to your iPhone or iPad (by tapping on the microphone key on the virtual keyboard), the language that's recognized by Apple's speech recognition service is determined by your current keyboard language, not by Siri. In other words, you can use Siri in one language, and dictate in another (and easily switch between languages for dictation!) Learn how to add a foreign keyboard to your iOS device to use that functionality.
2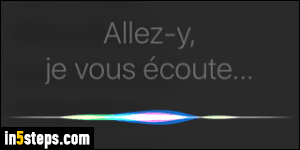 In this tutorial, I'll show you how to change Siri's default language, the language Siri listens to when you click on the physical Home button and hold it down. You can change your iOS language (shown on menus, buttons, and labels) to something else, and use Siri in another language, presumably the one in which you feel most comfortable talking. To dictate in another language, leave everything as-is: see "Dictate to your iPhone in another language" instead.
3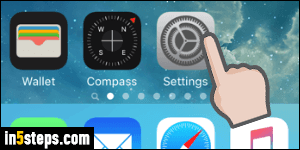 To pick a different language for Siri itself, launch your Settings (gear icon), and go to the General options. Now select Siri (first submenu in second group).
4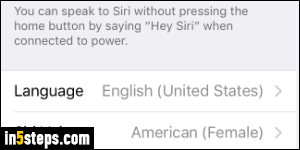 On the next screen, tap on Language (the first option in the last group).

Bonus Tips: this screen also lets you change Siri's voice to male or female, or enable the always-on "Hey Siri" feature, which works while connected to a power source for iPhone 5S / 6, but even on battery for the iPhone 6S!
5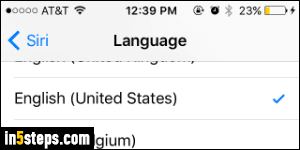 Tap on the language in which you'd like to speak to Siri: notice that there are regional variations for many of those. Just selecting a language automatically saves the change: you can test your new setting by pressing and holding the Home button. Siri will tell you that it is listening in the language it expects you to speak in (see second screenshot). Side note: using Siri in another language is a great (and cheap!) way to test your Spanish pronunciation, for example :)