1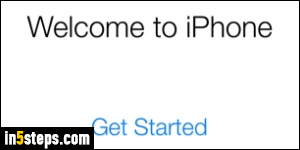 The default language used by your iPhone / iPad / iPod touch depends on where you bought it (in what country), and how you configured iOS during the initial setup. But you can change your iPhone language on-the-fly: this affects the entire interface (menus, buttons, popups...) If you just want to use another language to type something or dictate it, see how to add foreign keyboards to your iOS device, and how to dictate to your iPhone in a different language.
2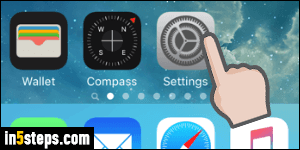 To change your iPhone's language for the entire operating system, click on the Home button to minimize all your apps and tap on Settings (the gear icon). Then, scroll down to the third group of options and tap on "General".
3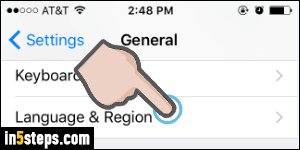 Scroll down to the very bottom on the next screen, and tap on "Language & Region" (last button, fourth group of options from the bottom). Now tap on "iPhone Language" to load a list of all languages currently supported.
4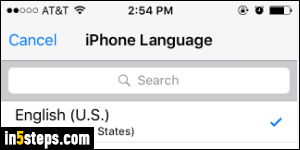 Here's a sampling of popular languages available in iOS 9: Spanish, Chinese, Vietnamese, Korean, Hindi, etc. - over 40 of them in all! And no: unlike Facebook, iOS doesn't yet support Pirate :) Several languages include regional variations. Optionally use the search box to find a language, select it, and tap on Done to use it as the new default. Tap on the Confirm button at the bottom. Your iPhone / iPad will now reload (screen goes black for a few seconds).
5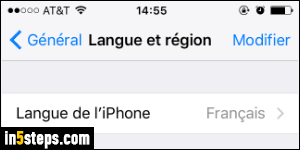 Everything on your iOS device will now be displayed in the new language. Note that this doesn't impact your country settings, or even Siri (but you can change Siri's language if you want to). Using your iPhone in a different language is a nice and easy way to learn a language. After seeing all these new words several times (assuming you're familiar enough with iOS to remember what each button says in English), you'll remember them without even trying!