1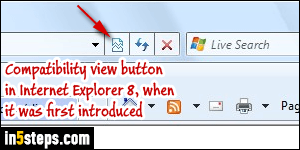 As one of the oldest and most popular web browsers in the world, Internet Explorer usage has become entrenched in both home computers and PCs on corporate networks. For various reasons I won't go into (web development), IE 11/10/9 actually comes with two rendering engines built-in: that's the part of the software that decides how to make the web page or web app look and behave. Depending on what engine, or version of IE you are targeting, Internet Explorer will use its "Compatibility View" list to determine how to display the page.
2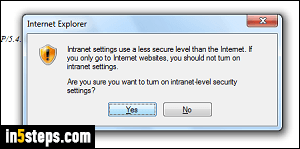 There are three ways a site can be displayed in compatibility view:
- The site is an intranet (somewhere on your local network, not the internet).
- You -or your system administrator- added that site to the compatibility list.
- Other Internet Explorer users reported problems with that site in standard mode, so Microsoft added it to the list of site to render in compatibility mode.
3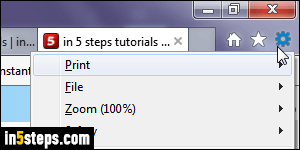 In Internet Explorer 11 / 10 / 9, click on the gear icon in the top right corner of the window, and choose "Compatibility View settings" from the menu. (It's also available under the Tools menu if you're showing IE's classic menus!)
4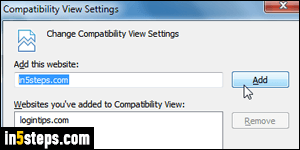 When the compatibility mode popup opens, the current site's domain will automatically be prepopulated in the Add this website text box: clicking on the Add button is how you add a website to your compatibility view list. (Selecting a domain in the compatibility view listing and clicking Remove is how you'd tell Internet Explorer no longer to show a website in compatibility mode.)
5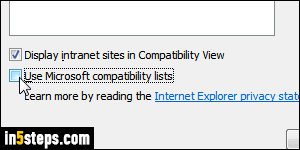 To completely turn off compatibility view for Internet Explorer, uncheck the "Use Microsoft compatibility lists" checkbox. To force websites running from a local web server not to be displayed in compatibility mode, uncheck the "Display intranet sites in compatibility view" checkbox. Click Close to accept these settings and return to IE. Incompatible websites that require to be rendered as Internet Explorer 6 or 7 are so rare that you should hardly ever have compatibility view issues - except perhaps for internal web apps.