1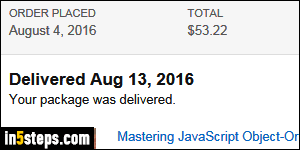 Ordering on Amazon.com is the easy part: if you subscribe to Amazon Prime, you'll typically receive your package before you even worry about it. Otherwise, or if you ordered from a third-party seller, you may want to track the shipping progress of your order. I'll show you a few scenarios, with details for each.
2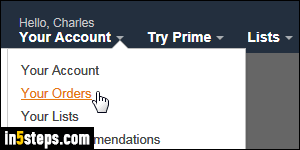 Once on Amazon.com, mouse over the "Your Account" button near the top right corner, as shown on the screenshot. Click on the Your Orders link.
3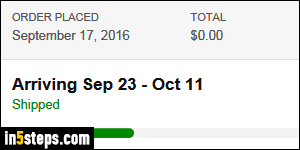 The typical scenario: your order shows as Shipped, with an estimated arrival date. This estimated arrival is often useless, because the date range is so broad (unless the package is shipped by Amazon, in which case it's reliable). On the right, you should see a yellow Track Package button: click on it to view the package's status. Note: until delivery, that info is sometimes delayed.
4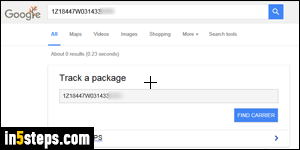 Regardless of what Amazon says, you can scroll down and get the actual tracking number on the right. Double-click on it to select it, and right-click on it: whatever browser you are using, you should see a "Search with Google" option. On the search results page, click on the Track with USPS / DHL / FedEx / UPS link at the bottom (whichever matches the carrier used).
5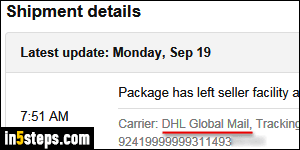 If your package was shipped with DHL Global Mail (common with orders from third-party sellers), the tracking number won't help until your package reaches the US, at which point it's typically taken over by USPS. In that case, you can email the seller for an update (click on the Contact Seller button), or wait a bit until the number shows up in USPS. If it shows as "invalid", either the seller mistyped it, or that tracking number hasn't become active yet!
*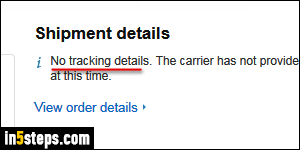 Bonus Tip - Missing tracking number or shipping information:
Sometimes, you'll get a "No tracking details. The carrier has not provided tracking details for this shipment at this time" message on the Amazon shipping details page. This just means that the seller marked the package as shipped, without entering a tracking number. In that case, you have no choice but to contact the seller for a shipping update. Don't assume fraud right away!