1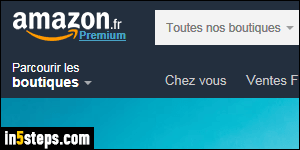 Amazon.com is the version of the Amazon online store for the US. It's probably one of the largest in the world, but it doesn't sell everything. To get French books in the US, for example, the choices are pretty limited. Since I live in the US, I don't want to change my "Amazon country", but I don't need to. Once you have an account with Amazon, you can log into any other country's Amazon store: Amazon.fr for France, Amazon.ca for Canada, Amazon.co.uk, etc!
2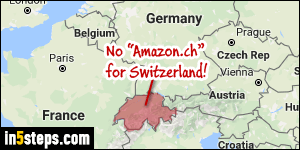 To buy an item not in the US / your country of residence, just go to the Amazon store of a country that sells it! If you're not sure, here's a list of internet country codes: typing it after the name Amazon will quickly tell you if that store exists of not. (Example: a small country like Switzerland doesn't have it its own Amazon, and so the country uses the French or German Amazon stores instead.)
3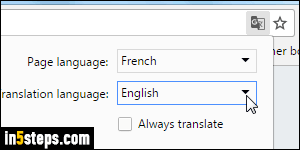 As long as you're familiar enough with Amazon, and/or able to understand the language, just log into that country's Amazon store with your standard email and password. No need to create a separate account! And, depending on the web browser you are using, you can have the page automatically translated: here's how you use, disable, or customize Google Translate in Chrome.
4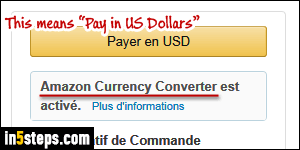 When checking out from an Amazon store different from the country associated with your original Amazon account, Amazon gives you the option to convert the order's amount into your own currency (dollars, etc.), so you won't get currency-exchange fees from your bank! This also lessens the likelihood that your purchase will be flagged as fraud by your bank or credit card company.
5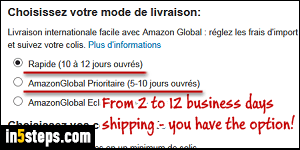 Limitations you may experience: electronics export restrictions, which typically don't apply if you yourself live in the US, and third-party sellers not willing to ship to the US - even if you're ok with shipping costs. But for years, I've purchased books, CDs, and DVDs (careful with differences in DVD region encoding!) from the French or German Amazon stores - without any problem. Shipping takes a bit longer, and is a bit more expensive, but that's it!