1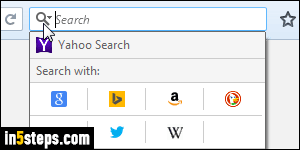 By default, Firefox comes with a generous eight different search engines, built right in: Yahoo Search, Google, Bing, Amazon, DuckDuckGo, eBay, Twitter, and Wikipedia. But you can download a lot more search engines, and install them as easily as any other Firefox extension. And you'll learn a trick that should work whenever the website you're visiting includes a search box.
2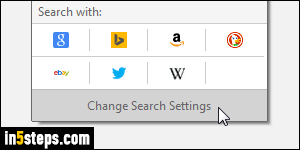 First, click on the magnifying glass icon in the search box, as shown on the screenshot, and click on the Change Search Settings button at the bottom of that popup. Next, scroll to the bottom and click "Add more search engines".
3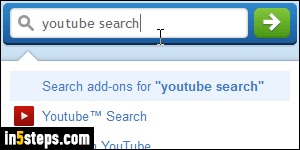 A new tab will open to the Add-ons for Firefox repository, filtered to show only search engines. They're sorted by "relevance", but you can pick any other criterion. But, unless you're very lucky (or very patient), the easiest will probably be to search for the engine you need. Because so many of these search extensions seem like shady data collection schemes, I'll show you another way, which nearly always works - but at least you'll know of these two options.
4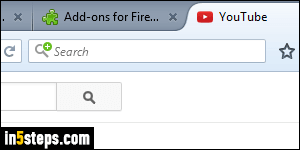 For the purpose of this tutorial, I'll add YouTube search to Firefox: go to the YouTube homepage, and look at the magnifying glass icon in Firefox's search box: it shows a white + plus sign over a green background. That's the way Firefox tells you that it detected a search engine on the site you're visiting.
5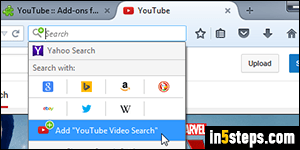 Whenever you see that on a site whose search functionality you want to add to Firefox, just click on the magnifying glass icon, and click on the "Add [search engine name]" button at the bottom (in our case, "Add YouTube Video Search"). From this point on, you'll have that custom engine available as a Firefox search provider! And by adding the search engine directly from the originating website, you know that your data is only shared with the site.